Dr. Ronit Mesterman
Executive Committee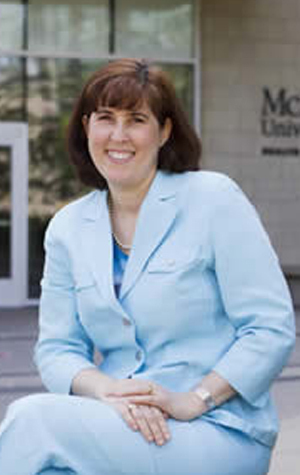 Biography
Dr. Ronit Mesterman is an Associate Professor of Pediatrics at McMaster University and the Division Head of Developmental Pediatrics. She is certified in pediatric neurology and developmental pediatrics. Following her medical training in Munich, Germany, she completed her postgraduate training in pediatrics, pediatric neurology and developmental pediatrics in Israel. She joined the faculty at McMaster University in 2004. Her dual training reflects her philosophy that developmental pediatrics and child neurology go together and as such she is working clinically in both divisions. Her main clinical and research interests are assessment and treatment of Cerebral Palsy. She has established a very busy multi-disciplinary spasticity clinic. Besides her active clinical and educational contributions, Dr. Mesterman is the Medical Director of Developmental Pediatric Rehabilitation.
Areas of Focus
Assessment and treatment of cerebral palsy
Resources
Summary prepared for participants in a 2012 CP-NET Clinical Constraint Therapy study.