Events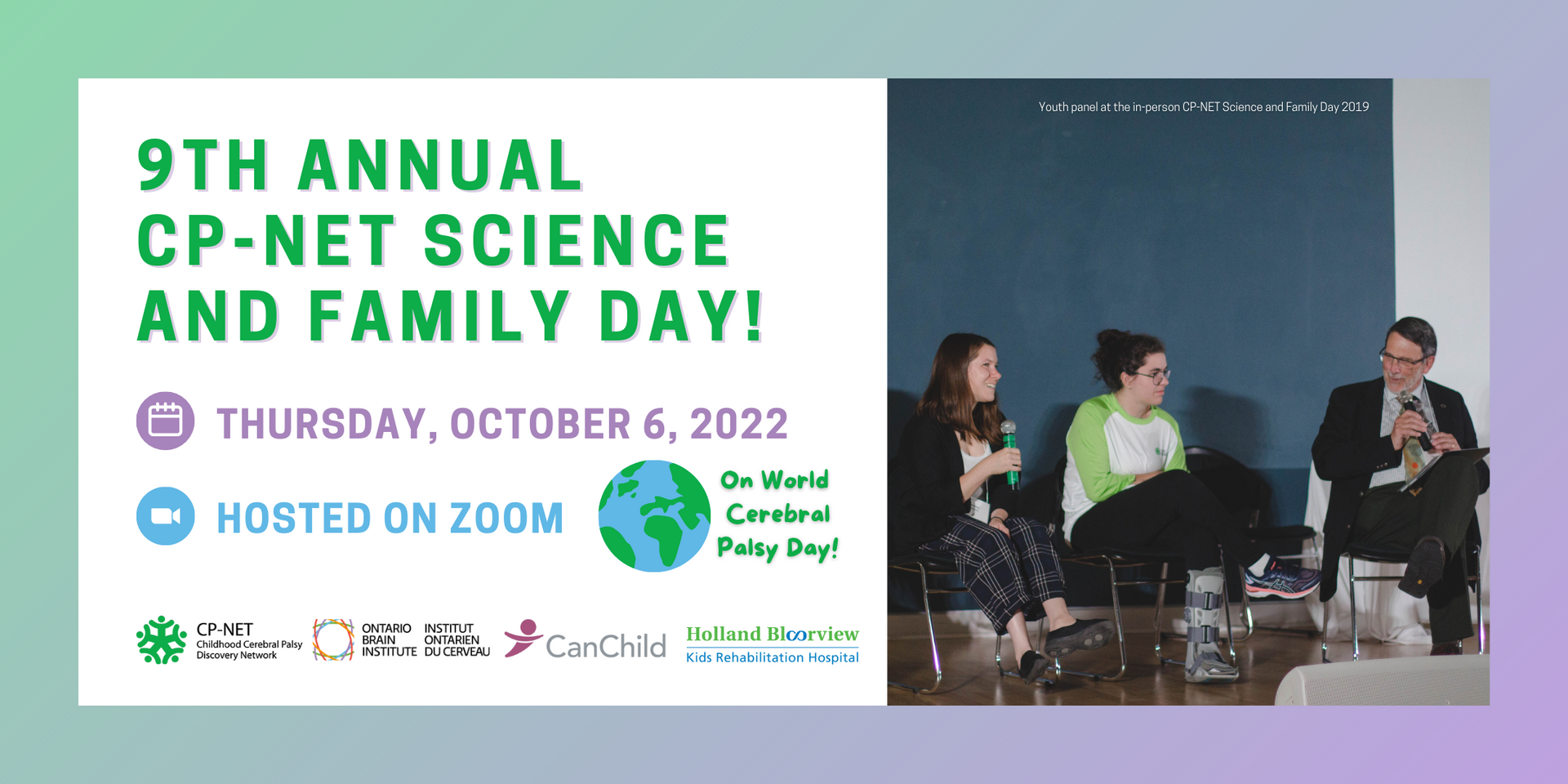 You are invited to the 9th Annual CP-NET Science and Family Day. Celebrate with youth, parents, researchers, and healthcare professionals on World Cerebral Palsy Day. Don't miss this opportunity to discover the latest Cerebral Palsy research and community resources!

Who can attend?
Everyone is welcome to join! All presentations will be in plain language with a family audience in mind.
Previous events have been attended by:
Individuals with disabilities, parents, and family members
Researchers and clinicians
Educators
Healthcare and community service providers
Policymakers
When?
Thursday, October 6, 2022
Where?
Online via Zoom
How?​

Discover the latest Cerebral Palsy research and community resources.
Learn from internationally renowned experts and those with lived experience. Keynote speakers include Dana Geall (author of 'See Me for Me', disability advocate, and mother of triplets with CP) and Prof Christine Imms (occupational therapist and researcher in child neurodevelopment and disability at the University of Melbourne).
Participate in a photo contest (stay tuned for more details) and have your burning questions about cerebral palsy research answered by experts and individuals with lived experience.
Be entered into a draw for prizes during Science and Family Day.
This is an online event! You can join from anywhere around the world and connect with the Cerebral Palsy community.