Dr. Jan Willem Gorter
Researcher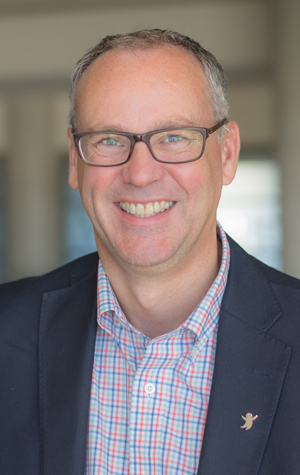 Biography
Jan Willem Gorter, MD, PhD, FRCP(C) is the Director of CanChild, and Professor in the Department of Pediatrics and an associate member in the School of Rehabilitation Science at McMaster University. He has been an investigator at CanChild since 2008. Jan Willem has training in rehabilitation medicine (physiatry) with a special clinical and research interest in transition services for youth with developmental disabilities. He completed his post doctoral training at CanChild in 2002 and was co-founder of NetChild Network for Childhood Disability Research in the Netherlands (January 2003). Jan Willem's research at CanChild focuses on the themes of family, function and fitness and includes clinical studies and health services research. Jan Willem currently leads the Stay-FIT program which studies the effects of a physical activity and active lifestyle intervention for youth with cerebral palsy (CP). He is also co-leading the transition study (TRACE) which facilitates youth with chronic health conditions in their transition from pediatrics to the adulthood health care system.
Areas of Focus
Children and adolescents with disabilities: Life Course & Quality of Life
Resources
The purpose of this study (a Stay-FIT pilot study) was to test the ability of a device known as an accelerometer to measure physical activity in adolescents with CP.
In the Stay-FIT pilot study, it was determined that the physical activity level of adolescents with CP (mean age 13.5 years) was lower than that of their healthy peers. However, the vessel health was not statistically different.
Summary prepared for participants in a 2012 CP-NET Clinical Constraint Therapy study.