Dr. Craig Campbell
Researcher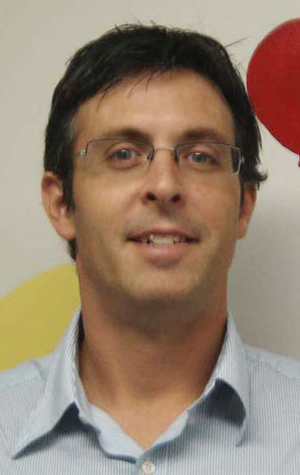 Biography
Dr. Campbell currently holds a staff appointment at the Children's Hospital-London Health Sciences Centre and the University of Western Ontario, where he is an Associate Professor of Pediatrics, Clinical Neurology, and Epidemiology and Head of the Section of Pediatric Neurology. At the Children's Hospital he has developed a leading centre for clinical care and research in pediatric neuromuscular disease and established the William Singeris National Centre for Myotonic Dystrophy. He is the medical director of the Pediatric Neuromuscular Clinic and the Pediatric Neurophysiology Laboratory. He is the founding leader of the Canadian Pediatric Neuromuscular Group.
Dr. Campbell has an active neuromuscular research program with a focus of research on understanding the clinical aspects of Childhood and Congenital Myotonic Dystrophy, Duchenne Muscular Dystrophy, and Spinal Muscular Atrophy. He is been instrumental in the development of the Canadian Neuromuscular Disease Registry and his work has attracted both industry and foundation sponsored clinical trials to London. He also has a clinical and research interest in Cerebral Palsy and Traumatic Brain Injury.
Areas of Focus
Areas of neuromuscular disease in childhood and pediatric traumatic brain injury and injury prevention; Surveillance programs for rare disease and database/registry development
Resources
Summary prepared for participants in a 2012 CP-NET Clinical Constraint Therapy study.