Dr. Michael Fehlings
Researcher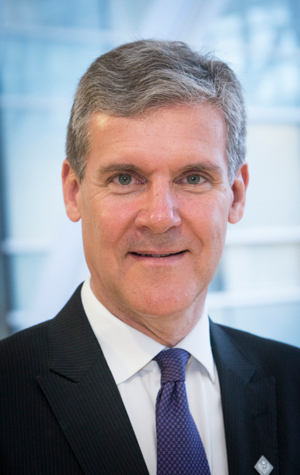 Biography
Dr. Fehlings is the Medical Director of the Krembil Neuroscience Center and heads the Spinal Program at the Toronto Western Hospital, University Health Network. Dr. Fehlings is a Professor of Neurosurgery at the University of Toronto and holds the Gerald and Tootsie Halbert Chair in Neural Repair and Regeneration.
He combines an active clinical practice in complex spinal surgery with a translationally-oriented research program focused on discovering novel treatments for the injured brain and spinal cord. This is reflected by the publication of over 400 peer-reviewed articles. Dr. Fehlings leads a multi-disciplinary team of researchers which is examining the application of stem cells, nanotechnology and tissue engineering strategies for neural repair and regeneration.
Research into Cerebral Palsy is a new and exciting direction of research for the Fehlings lab. This work is linked to NeuroDevNet which is part of the Network of Centres of Excellence and also receives funding from the Ontario Brain Institute. Our work in this area is currently focusing on remyelination.
You can follow Dr. Fehlings on Twitter: @DrFehlings and visit the research team website at www.drfehlings.ca
Areas of Focus
Clinical trials, imaging, regeneration, electrophysiology, molecular biology, stem cells, apoptosis, neuroprotection, neurotrauma, spinal cord injury, cerebral palsy
Resources
This resource describes stem cells in the context of cerebral palsy, and describes the current state of stem cell treatments, including an update on clinical trials and stem cell tourism.